February 2017

Join us March 4th for the annual WRAM conference at Tuft's in Grafton!

---
---
Fifth annual fundraiser a success!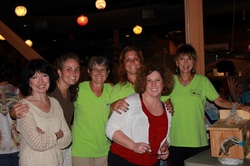 Thanks so much to all our wonderful supporters for a great time at our annual Flatbread fundraiser.....and thanks to everyone at Flatbreads and all the wonderful raffle donors!

---
---
August 4, 2015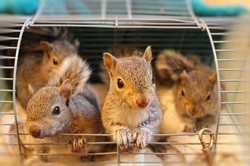 Come and join us for a great time and great food and support wildlife rehabilitation in the process! Some of the proceeds from every flatbread sold goes toward NEW ARC. Can't stay for dinner? Get some take out! Every little bit helps.

---
---
July, 2015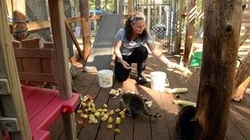 A wonderful article done by our local newspaper! Thanks to Christine, John & James for doing such an awesome job highlighting the important work we do!

---
---
December, 2013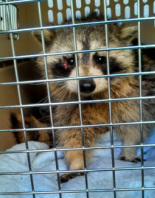 ---
---
November, 2013

It is with much sadness that we say goodbye to Fran Feeney, the President of WRAM ( Wildlife Rehabilitator's Association MA. )
Fran was a tireless advocate for all of us, as well as the many animals that came into our care. Her commitment and dedication to so many animals serves as an inspiration to us all. She was always available with expertise, guidance and honesty. We knew we could count on her to help us with any problem or concern no matter how small, and if she couldn't help personally, she would go above and beyond to find the solution to the problem.

Around this time, we would begin to prepare for our annual WRAM conference. This is an event that included wonderful speakers and presentations, raffles, door prizes, awards, breakfast, lunch and a great opportunity for rehabilitators throughout the Northeast to get together and share with each other.
It was a huge undertaking but Fran was always spot-on with everything that had to be done. She was also so focused on everything that needed to be done to insure the conference was the best it could be and enjoyed by all. So many fond memories....

Her legacy will live on through all of us.

"Though much is taken,
much abides."
Tennyson

We will miss you! -The NEW ARC Team

-Deanna Gualtieri
-Mary Petrino
-Laurie Schultz
-Lisa Cournoyer
-Sue Benoit
-JoAnn Sequeira
---
July 23, 2013

---
March 6, 2012
---
What you need to know about raccoons and rabies, roundworms, leptospirosis, attacks, and bites.
Adapted from the book Wild Neighbors.


---
---

Massachusetts Legislative Session regarding animal advocacy.
See bills supported and opposed regarding animals including wildlife issues such as hunting on Sundays and the use of inhumane, body gripping traps.
---
---

Examiner.com
It's spring. For wildlife removal trappers this means money, for many of their customers it's time to be deceived. The rampant deception results in others often needing to cope with the carnage left behind.
---